If you are planning a vacation in the Azores, you should know that fortunately it is possible to sleep in excellent accommodations at economical prices.
Not all the islands offer the same tourist facilities; there are some more developed, such as Sao Miguel, Terceira and Faial, others instead that have preserved a more authentic and wild soul, such as Pico, Flores and Corvo.
Hotels and B&Bs are however many and for all tastes in most of the islands, concentrated mostly near the main cities. Those who want to experience the daily life of the islands should consider renting an apartment or, even better, a "Quinta", a rural house that will allow you to enjoy the nature of the Azores.
Distances in the Azores are always quite short, so it is a good idea to stay in one location for each island. This will allow you to optimize your movements.
Staying in Sao Miguel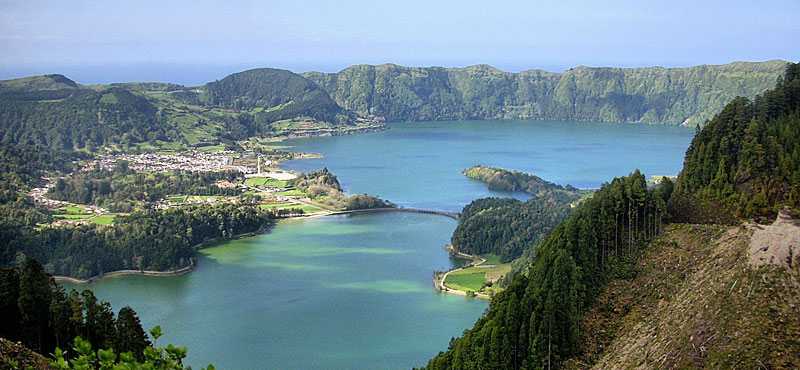 Sao Miguel is the largest of the Azores and certainly the island where services and infrastructure are more developed. The area where we advise you to sleep is the capital Ponta Delgada, the only place on the island to have a minimum of evening life and a decent choice of restaurants. If, as we recommend, you have a rental car, you can reach the various points of interest very easily, but otherwise you will have more buses than in all other places.
If you want to move from the main town, you could choose to sleep in Agua de Pau, near one of the most beautiful attractions of the island, the Convent of Caloura. Finally, how not to make a little thought to Furnas, famous for its sulfur springs where still today many restaurateurs cook their stews. An experience to be absolutely tried.
In general, Sao Miguel offers the widest choice of accommodation. It ranges from luxury hotels to budget accommodations, from B&Bs to rural Quinte.
Accommodation in São Miguel
Staying in Santa Maria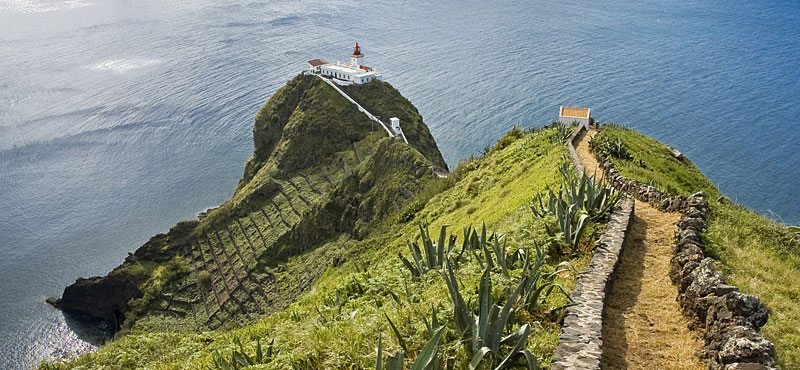 With a 15 minute flight from Ponta Delgada you can reach the island of Santa Maria, which was the first of the Azores to emerge from the Ocean almost 10 million years ago. It is the destination of choice for beach lovers and lovers of calm, warm waters.
You will not find more beautiful beaches in all the Azores: do not miss the bay of Sao Lourenço and Formosa beach, frequented by lovers of water sports.
The international airport on the island makes it easy to reach; it is often a recommended destination, along with Sao Miguel, for families and for those who want to avoid many ferry trips. The choice of accommodation is not as wide as for Sao Miguel, as it is still an island less beaten by tourism.
Accommodation in Santa Maria
Staying in Terceira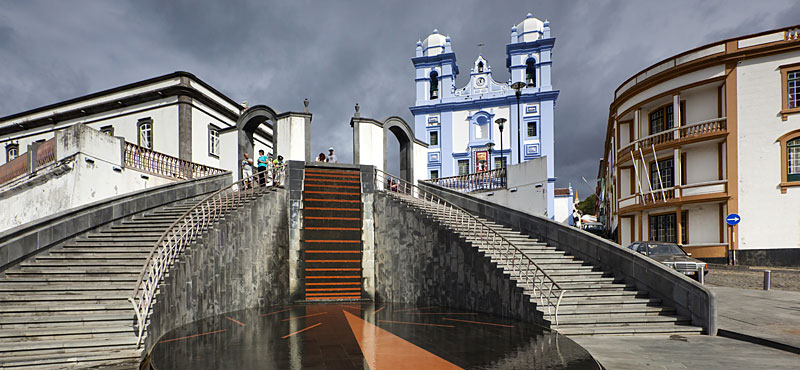 Terceira is the second largest island after Sao Miguel, and is the ideal place for those looking for a relaxing and welcoming environment. Hidden caves, fumaroles and volcanic chimneys are just some of the naturalistic elements of the island.
The strip of water that divides Terceira from the island of Sao Jorge is also a migration route for whales: there are many organized tours to observe closely these cetaceans.
The city of Angra do Heroismo is a perfect place to stay. Once a safe harbor for ships that traveled the trade routes of the Atlantic Ocean, today Angra has remained a charming village, whose historic center has been declared a UNESCO World Heritage Site.
The strong point of this village is undoubtedly the wealth of treasures that it hides under the waters: there are in fact many wrecks dating back to the sixteenth century. Choose to stay here if you love diving, whether you are an expert or a beginner.
On the island there are hotels and guesthouses located in colonial houses, elegantly furnished, offering a stay of excellent level.
Accommodation in Terceira
Staying in Pico, Faial or Sao Jorge
These islands are located very close to each other and are an excellent choice for those looking for an itinerant vacation oriented to trekking and nature, both in the mountains and in the sea. If you are at your second trip to the Azores and you have already visited Sao Miguel, you can think about devoting yourself to the discovery of this group of islands, well connected by ferries.
Sao Jorge and Pico are unique thanks to their mountains, cliffs, lakes and fajas, or coastal plateaus formed by volcanic lava. If you love hiking, climbing, mountain biking, these are the islands for you. The accommodations that you will find here are spartan, traditional and small.
Faial is instead famous for its port, where especially during the high season, there is a continuous coming and going of boats and from where many tours by boat or raft to see whales, dolphins and turtles.
On each island, most of the accommodations are concentrated around their respective main towns, namely Velas in Sao Jorge, Horta in Faial and Madalena or Sao Roque in Pico. These are the locations where we recommend you stay.
Accommodation in Pico
Accommodation in Faial
Accommodation in São Jorge
Staying in Graciosa, Corvo or Flores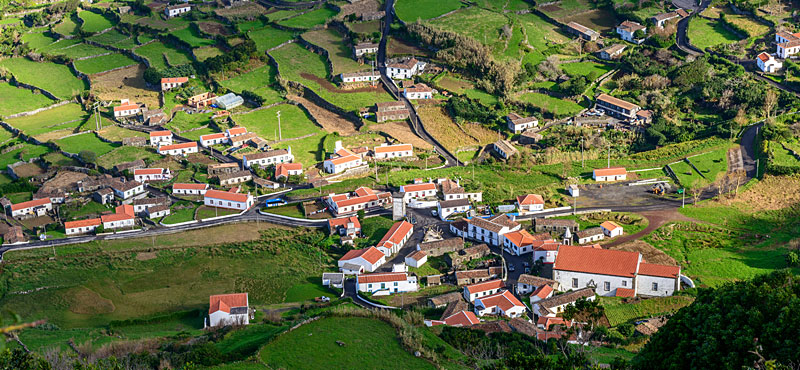 Graciosa, Corvo and Flores are among the smallest and most remote islands of the Azores archipelago. They are the least visited by tourists and certainly the most difficult to reach; of course a vacation in these parts will be dedicated to peace and relaxation, but at the expense of services and amenities. The facilities to choose from are few, almost exclusively small guesthouses.
Accommodation in Graciosa
Accommodation in Corvo
Accommodation in Flores